Symeyo™ For You
Fishmongers
Adding value and compliance.
For your range of Fish/Shellfish to comply with food labelling regulations while providing the right information to your customer and staff.
Display your Fish adding value and compliance at the point of purchase with Symeyo and gain the advantage of designing your own Product Display according to your season and brand.
Bakery
Increasing your baked goods sales.
It doesn't matter if you are trying new recipes everyday or have a set range of bakery products, feel free to bake, use your imagination and let Symeyo™ pass the right information on to your customer through a branded display.
Provide the best customer experience and increase your Baked Goods Sales with Symeyo™. There is no better way to make a bakery display look more attractive.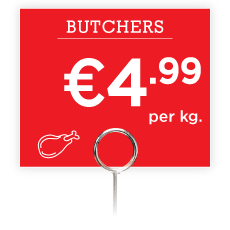 Butchers
Everything for the best butcher counter.
Provide excellence through safe food labelling information to your customer and your staff with a High Quality Display where your brand and products can be trusted.
Everything for the best butcher counter is just one click away with Symeyo™.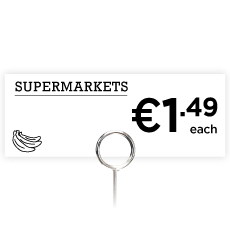 Supermarkets
One solution for your entire store.
With Symeyo™ you can display your counters with just one click. From the Deli to your Wine and Cheese section (You Name It).
Save time and let Symeyo™ take care of your information and branding while you focus on your customers.
Hotels
Freedom and versatility within seconds.
Personalise your buffet with excellence improving your hospitality service with a high class visual buffet.
You can create and personalise your display labels with freedom and versatility within 15 seconds from breakfast to dinner time.
Catering
A versatile and easy usage tool.
Enjoy total display creativity and fantastic layouts to add high quality to your events and service while providing necessary information.
With Symeyo™ catering you can comply with legislation while informing your customers about product names, ingredients and allergens. All with a versatile and easy usage tool that will certainly improve your service.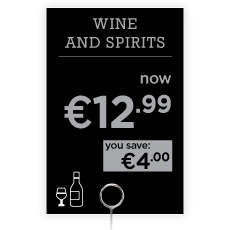 Wine and Spirits
Product right at the point of purchase.
If you are wondering how to make a wine or spirit display even more classy this is the answer: Symeyo™.
Better than that, you can also display your product right at the point of purchase.
It looks good, it provides knowledge and its time saving.